Why Cooperation + Philanthropy = Impact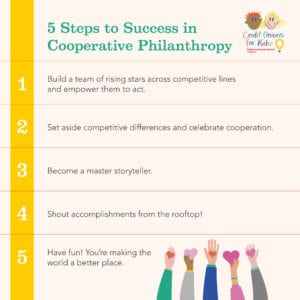 More is better when it comes to philanthropy. More money raised, more work accomplished, more people engaged, more visibility – more equals greater impact, and that's good for nonprofits and charitable people alike.
Beyond this, uniting around a good cause creates unique opportunities to develop emerging leaders, form industry relationships outside of your organization, build teams, engage your members, raise your visibility in the community and tell great stories (see "00 Reasons Cooperation + Philanthropy = Impact"). Better still: giving back can be fun, resulting in an unscientific but intuitive rise in your inspiration quotient.
Building Profit with Purpose
Of course, understanding the benefits of corporate social responsibility and the partnerships that drive it isn't always unscientific. Maureen Carlson, a veteran consultant that works with corporations and causes to accelerate their social impact work and partnerships, interviewed CSR executives from companies of all shapes, sizes and sectors for the Accelerist report "The Acceleration of Purpose." The report identifies trends in corporate social responsibility as defined by the CSR executives.
"The study found that corporate social responsibility and charitable efforts are more important to the consumer then ever before," says Carlson, Chief Strategy Officer at On Purpose. "Companies are learning they need to have an outward and public corporate social responsibility plan to attract customers and stay relevant against competition."
"Organizations that cooperate on philanthropy and combine resources see more success in impacting the public, differentiating their product and drawing consumer praise," says Carlson. "When organizations like credit union join across competitive lines for a cause, they not only raise more funds together that drives more actual cause impact, but their pooled resources guarantee the marketplace is aware of, and rewarding, their collective social good. Also, multiple organizations gain the attention of multiple audiences."
The Credit Union Difference
Ongoing industry-wide initiatives are relatively uncommon in the corporate world. We do not see, for example, big banks cooperating to raise money for a common cause. The one industry bucking this trend is the credit union industry through its support of the Credit Unions for Kids program.
"Credit Unions for Kids is one of the greatest examples of what credit union cooperation can do for a community," said CU4Kids board chair Sarah Canepa Bang, "Credit unions may compete with one another, but they also know how to cooperate to achieve important goals."
"They have this impact because of their ability to work together. It's a beautiful – and totally different – example of self-reliance," said Bang.
Bang was part of the original initiative that inspired CU4Kids in 1991. It started out as one credit union raising money to help a teller whose child was being treated in the local Children's Miracle Network Hospital.  It quickly grew into a regional effort with credit unions in Oregon and SW Washington coming together to raise money for multiple CMN hospitals.
"CU4Kids allows individual credit unions to do their own thing such as cookie dough sales or balloon campaigns.  It also brings competing credit unions together to fundraise on a larger scale such as wine auctions and golf tournaments."  Bang said. "When we first started, quite a few credit unions were getting community charters.  There was some concern that competing credit unions would lack the cooperative spirit to raise money together, but thankfully that wasn't the case at all.  Cooperation comes first.  Even now, it's a great way to explain the credit union difference to staff and to members."
When Purpose Means Growth
Storytelling is one way to communicate an organization's cooperative philanthropy. Stories that illustrate your commitment to the greater good are important to consumers. According to the 2018 Purpose Study by Cone Communications, 77 percent of Americans feel a stronger connection to purpose-driven brands, and 79 percent say they would be more loyal to a brand that is purpose-driven.
Cooperative philanthropy is valuable to credit unions because it creates better stories. For example, the Northwest Credit Union Association and it's member credit union support eight regional CMN Hospitals. NWCUA often tells stories of patients being treated at these hospitals including, Doernbecher Children's Hospital in Portland, OR, where the kids are seen riding around the hospital in red wagons emblazoned with credit union branding.
"The impact of credit unions is visible at Doernbecher," said Troy Stang, CEO, Northwest Credit Union Association. "From the CU4Kids clinic at the hospital to the credit union-sponsored intensive care unit, the story of credit unions' support of the kids at the hospital is very visible to credit union members and nonmembers alike."
Recognizing Up-and-coming Stars
Cooperative programs like CU4Kids can also provide opportunities to develop and recognize employee leadership.
"People who are selected to represent their credit unions on our CU4Kids committees bring a sense of pride to their work," said Kristi Arrington, vice president of Growth by Design, League of Southeastern Credit Unions. "They're being asked to represent their credit unions, and that's a form of recognition."
Sarah Canepa Bang feels cooperative fundraising programs serve as a perfect training ground for young professionals. She cited a recent fundraiser hosted by Young Credit Union Professionals in Portland as an example of this training in action. Ten young professionals from various credit unions put aside competitive differences to help sick and injured kids in the community.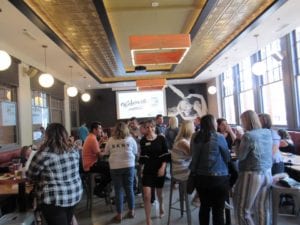 These young professionals are all going to be CEOs someday.," Bang said. "And when they are, they're going to know each other and remember that they worked on this fundraiser together."
This same team-building translates beyond charity, according to Troy Stang.
"Working together on cooperative fundraising has helped the credit union leaders in our region to be very passionate about the impact they make together, Stang said. "That same camaraderie has helped them come together in the state capitals and in Washington DC when the united voice  of the industry needs to be heard."
An Emotional Payoff
If there's a final reward to cooperative philanthropy, it's happiness. The positive impact, engaging stories, community outreach, professional development and team-building are worthwhile objectives on their own. But the emotional payoff is equally rewarding, and its effects can be contagious.
The Greater Atlanta Chapter of Credit Unions hosts an annual Bowl-a-Thon to support CU4Kids. This year, 172 bowlers on 36 teams from eight different credit unions participated, raising a minimum of $200 per bowler. This event also includes an evening networking session and silent auction. All told, the Bowl-a-Thon raised more than $47,000 for local CMN Hospitals.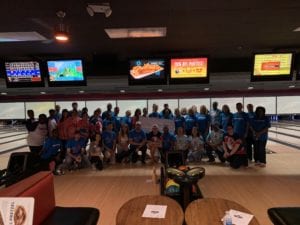 Hand in hand with the fun is the understanding that what these credit unions are doing matters.
"People who work in credit unions are a certain type of person," said Arrington. "They are about doing the right thing and helping people. And I think sometimes they forget that the stuff they do every day is extraordinary."
See the Results
Within a short distance of NWCUA's offices in Boise, Idaho, one can see the state capitol building, St. Luke's Children's Hospital, advertising for a local credit union on a billboard, and two credit union branches. For Stang, it's a visual reminder of credit unions' connection to the local community and how credit unions fulfill the community's needs.
"There's very little distance between what we do and our community," said Stang. "Every consumer today is looking for good corporate citizenship, and working with CU4Kids is just one of the ways that credit unions demonstrate that citizenship to the members and communities they serve."
You don't have to look far to see the results.
Check with your credit union league for involvement ideas. Or visit www.cu4kids.org to learn more about campaigns that help you join the largest cooperative charity initiative for credit unions nationwide.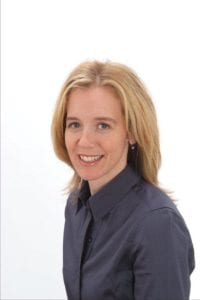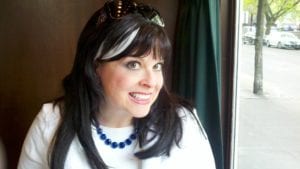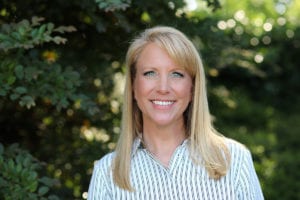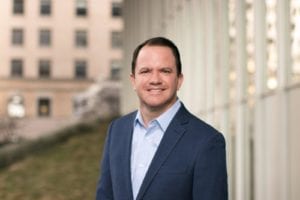 From left to right: Maureen Carlson, Sarah Bang, Kristi Arrington, Troy Stang
Author credit to Gayle Sato.