A Proud Partner Of Children's Miracle Network Hospitals
About Credit Unions for KidsView Site
"Credit Unions for Kids" is the brand under which America's credit unions fundraise for Children's Miracle Network Hospitals. Since Credit Unions are member-owned, not-for-profits, their main focus is their members and their community. Credit unions are driven by the philosophy of 'people helping people", and their support of CMN Hospitals is a great example of the ways credit unions give back and support their communities.
In fact, since the creation of the Credit Unions for Kids brand in 1996, the credit union industry has raised over $170 million for affiliated children's hospitals - over $11 million in 2017 alone! – making credit unions a top five "corporate" contributor to Children's Miracle Network Hospitals.
The credit union community has established a wonderful legacy at hospitals across the country, funding breakthrough research, numerous programs and services and construction of new facilities. Fundraising activities run the gamut from major events to online giving campaigns to paper balloon icon sales.
This holiday season we encourage credit unions to engage in a campaign called Skip a Pay, where members can skip a monthly payment and in return the credit union makes a donation to their local children's hospital. Also, keep your eyes out for a new digital fundraising initiative that will be available to credit unions in early 2019. Contact your credit union and ask if they plan to participate!
Over 120 Million people belong to a credit union. Do you? For information about credit unions or to find a credit union you can join, please visit aSmarterChoice.org. For more information about the Credit Union for Kids program, visit our website at www.cu4kids.org or email Nick Coleman at ncoleman@cmnhospitals.org.
How Your Dollar Helps Patients with
Credit Unions for Kids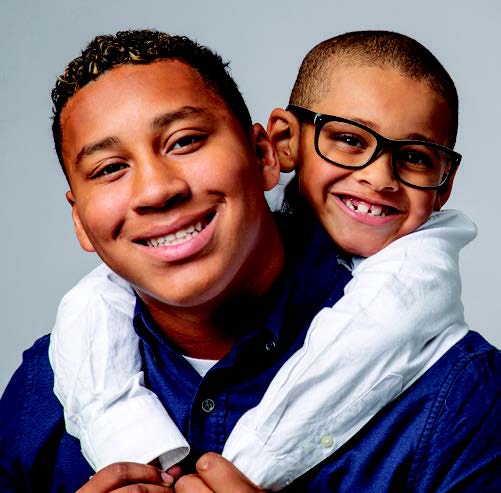 Advancement Services
For Kids LikeEli & Shane
When brothers Eli and Shane were ejected from the off-road vehicle they were riding in, they flew nearly 35 feet. Twenty cents of every dollar provide advancement services to support physical and programmatic excellence to deliver the best possible patient outcomes including the trauma and burn care the boys received while they were in the hospital.
Thank You, CO-OP Financial Services
Since the launch of CO-OP's innovative Miracle Match program in 2008, thousands of Credit Unions for Kids events have received nearly nine million dollars in matching funds. CO-OP's Miracle Match initiative has generated an additional 20 million dollars in new donations impacting more than 10 million kids annually at 155 Children's Miracle Network Hospitals in the US.
Click Here to Learn More About the CO-OP Financial Services Miracle Match Program
Show You Care
Get a free Miracle Band to represent the more than 10 million kids who enter a Children's Miracle Network Hospital for treatment every year.