Becky Holst Honored as a CU Builder
The Minnesota Credit Union Foundation (MnCUF) and the Minnesota Credit Unions for Kids Committee are proud to recognize Becky Holst for her collaboration with credit unions in philanthropy.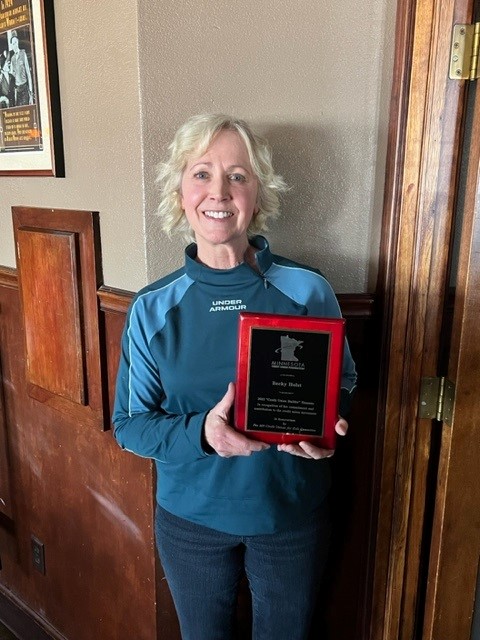 For 20 years, Becky Holst served as a liaison to Minnesota's credit unions in support of the Children's Miracle Network Hospitals program.
Though she never worked for a financial cooperative, she partnered with hundreds of industry leaders, employees and volunteers to coordinate countless successful fundraising efforts for Gillette Children's Hospital.
During her time as a Development Officer for the Gillette Foundation, Becky was key to raising millions for a cause that has been the heart of Minnesota credit unions' charitable giveback for nearly three decades.
Most notably she did it all with a perpetual warmth, positivity and enthusiasm that was uniquely Becky and an absolute demonstration of credit union philosophy in action.
Created in 2008, the Credit Union Builder Award honors an individual's dedication to the success, growth, and vitality of the not-for-profit financial movement in Minnesota. Dedications are typically made at a time of significance to acknowledge an individual's contributions to credit unions.
87 individuals have been designated as Credit Union Builders since the award's inception. The names of the recipients and the contributing credit unions are permanently displayed in the Minnesota Credit Union Network's lobby as a tribute to those who have dedicated time and energy to building the credit union movement.