Important CU4Kids Announcements!
Credit Unions for Kids (CU4Kids) is thrilled to announce two exciting developments with our program:
We have a new logo!
We've partnered with Filene Research Institute on a new report that presents the alignment between physical, mental, and financial well-being!
NEW LOGO
This is a time of innovation, purpose, and celebration for the Credit Union for Kids program! So, for the past three years, the CU4Kids team has been working to establish a brand that reflects the exciting things happening with the program. There were four primary objectives for this new logo to meet:
It is more versatile and usable
It's inclusive and meets DE&I standards
It clearly identifies it's a collaborative credit union program
It clearly aligns with the beneficiary: Children's Miracle Network Hospitals
After extensive work with the Credit Unions for Kids National Advisory Board, Credit Union National Association, and individuals across the credit union industry, we are proud to present the new logo that meets these objectives.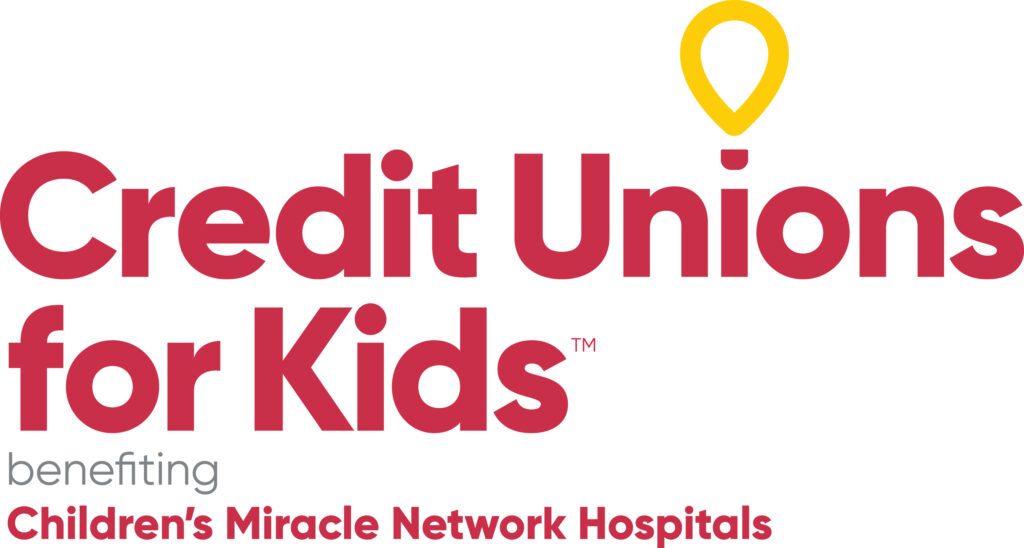 "As Chair of the CU4Kids National Advisory Board, I am thrilled with the direction that the CU4Kids program is moving in. In fact, we set a fundraising record in 2022 with over $14m raised! It's time our brand keeps up with the impressive philanthropic results credit unions across the country are having for CMN Hospitals," says John Bratsakis, President/CEO of Maryland/DC Credit Union Association.
Credit unions and industry organizations are NOT expected to adopt the new logo immediately. Events and campaigns are already being planned and communicated to external audiences for 2023 and even 2024. Please plan on utilizing the new logo by, at least, January 1st, 2025.
You can find the new logos by clicking here.
PARTNERSHIP WITH FILENE RESEARCH INSTITUTE
Effects of Healthcare Costs on Economic Stability: Breaking the Debt Cycle
Did you know the #1 reason for financial ruin in the United States is due to medical debt? That's why Credit Unions for Kids has partnered with Filene Research Institute to determine the interconnections between financial, mental, and physical well-being.
The crux of the research identified the existence of the Healthcare Debt Cycle. Millions of American's are stuck in a constant feedback loop of delaying or skipping necessary medical care due to expenses, which eventually makes it more necessary but also more expensive. Over time, the financial and physical stress has an enormous affect of a person's mental health.
Children's hospitals are on the front lines in communities across the country to provide pediatric care to anyone who walks through their doors. They are also investing in innovative programs to help treat the entire health of a community, not just the physical health. For example, Healthy Neighborhoods Healthy Families at Nationwide Children's Hospital in Columbus, OH helps low-income families find affordable housing, job development and training, education, legal and tax aid, plus more.
Join us on Thursday, March 9th to learn more about this research! Click here to register for the webinar.
HOW CAN YOU ENGAGE
Sponsor a local event at your hospital. This is an easy way to make a big impact, plus it gets your brand in front of unique audiences; like college students or e-gamers.
Participate in ATM Fundraising. Ask your ATM vendor to increase your non-member transaction fee by $1 and donate it to your local children's hospital.

"I love this fundraising initiative because of it's high ROI: it's very easy for us to manage and has a huge fundraising impact," says Ron Amstutz, Executive Vice President at Desert Financial Credit Union. DFCU has it 'turned on' all year and raises over six figures doing so.

Join or create a local CU4Kids committee. About 15 committee's already exist across the country. If you want to join one, or create your own, it's a great way to cooperate with other credit union leaders and make a positive impact.
To learn more about these initiatives, visit our website and complete the form.