Giving is Always in Fashion
The 9th annual Neiman Marcus Runway Show & Luncheon raised a record-breaking $108,000 for Children's Miracle Network at Penn State Children's Hospital. The funds will specifically support the Hummingbird Program, which provides palliative care for children with serious, life-threatening medical conditions.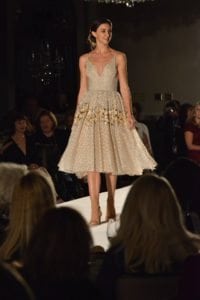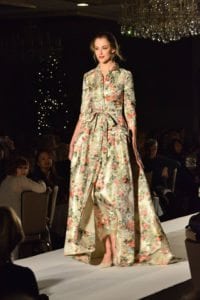 Evelyn, a Hummingbird patient, was born with Trisomy 18 and needs continuous medical care. As Evie's mother, Abby, shared, "Our hospital stay would have been so much harder without the support of the Hummingbird Program. They came to all of our meetings, talked to us and heard what we wanted for Evelyn. They were great advocates. They got to know us and our family. They cheered for us. They fought for us. Even though the journey was tough, they made the walk a little bit easier."
The Hummingbird Program was founded in 2007 through a generous financial contribution from Jeanne Donlevy Arnold and Ed Arnold of Lebanon. Jeanne Arnold continues to chair the fashion show event. With the Arnolds' support, along with Neiman Marcus, and numerous area businesses and individuals, this event has raised $678,000 in the past nine years. CMNH national partners include The Hershey Company, Ollie's Bargain Outlet, Members 1st Federal Credit Union and Vizo Financial Corporate Credit Union. To learn more, visit CMNHershey.org.