April ATM Fee Campaign
In April 2022, Credit Unions for Kids is asking all credit unions to participate in a cooperative fundraiser: donating a portion of your ATM Foreign Transaction Fee's to CMN Hospitals.
Join CMN Hospitals and Ron Amstutz, Executive Vice President at Desert Financial Credit Union, for a webinar on Thursday, February 24th to learn more about ATM Fee Fundraising. Click here to register.
Until then, here's what you need to know: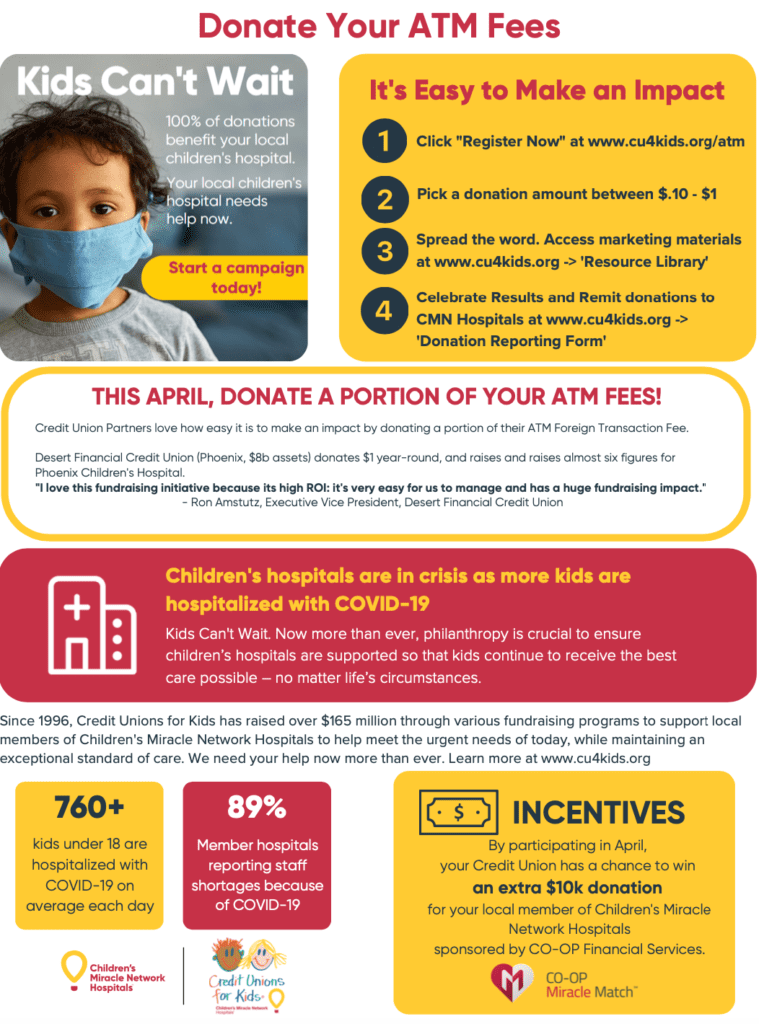 Ready to register?! Click this link to be directed to CU4Kids website where you can quickly fill out the registration form.
Then click this link to access campaign and marketing materials to begin your campaign planning and execution.